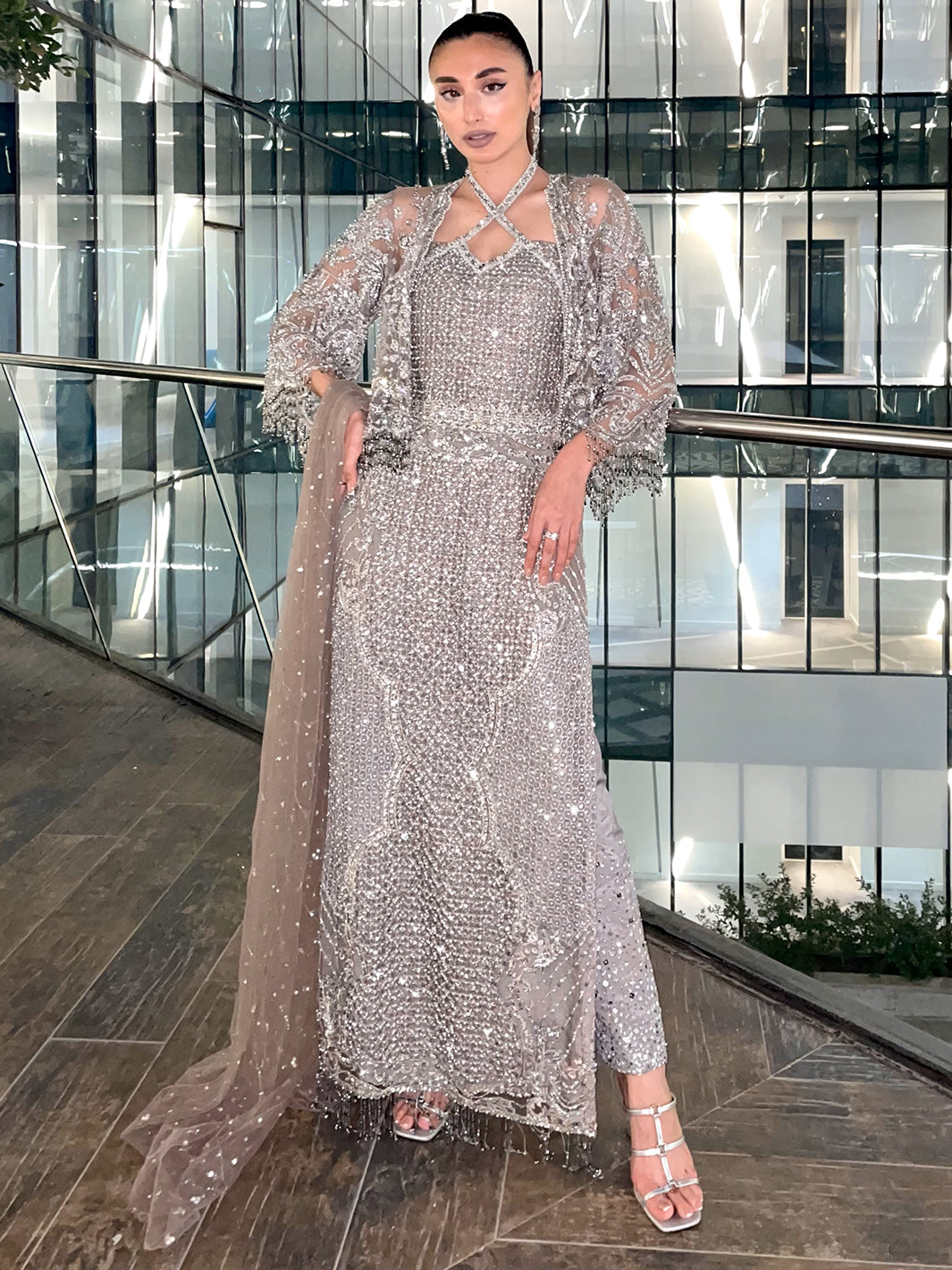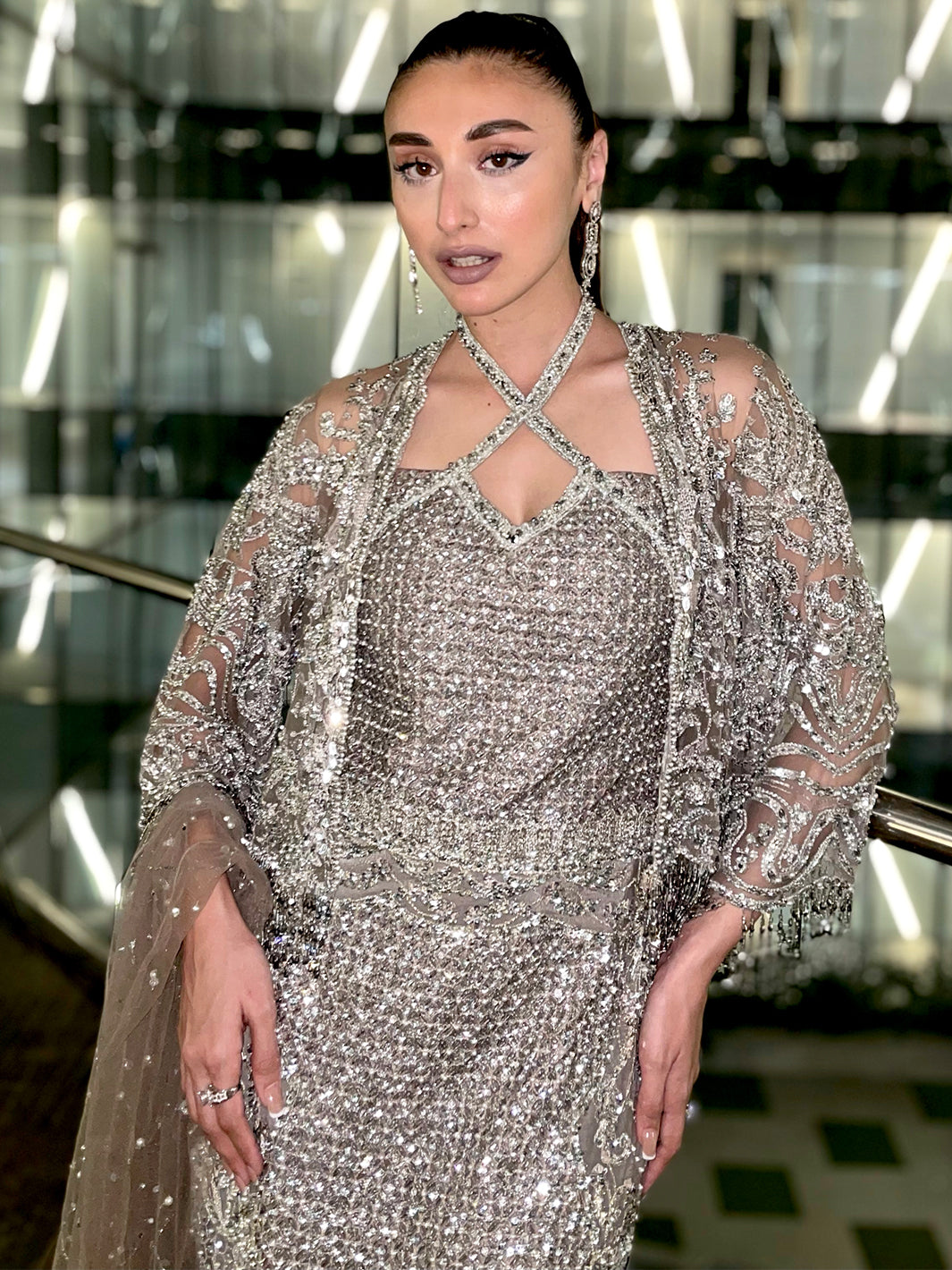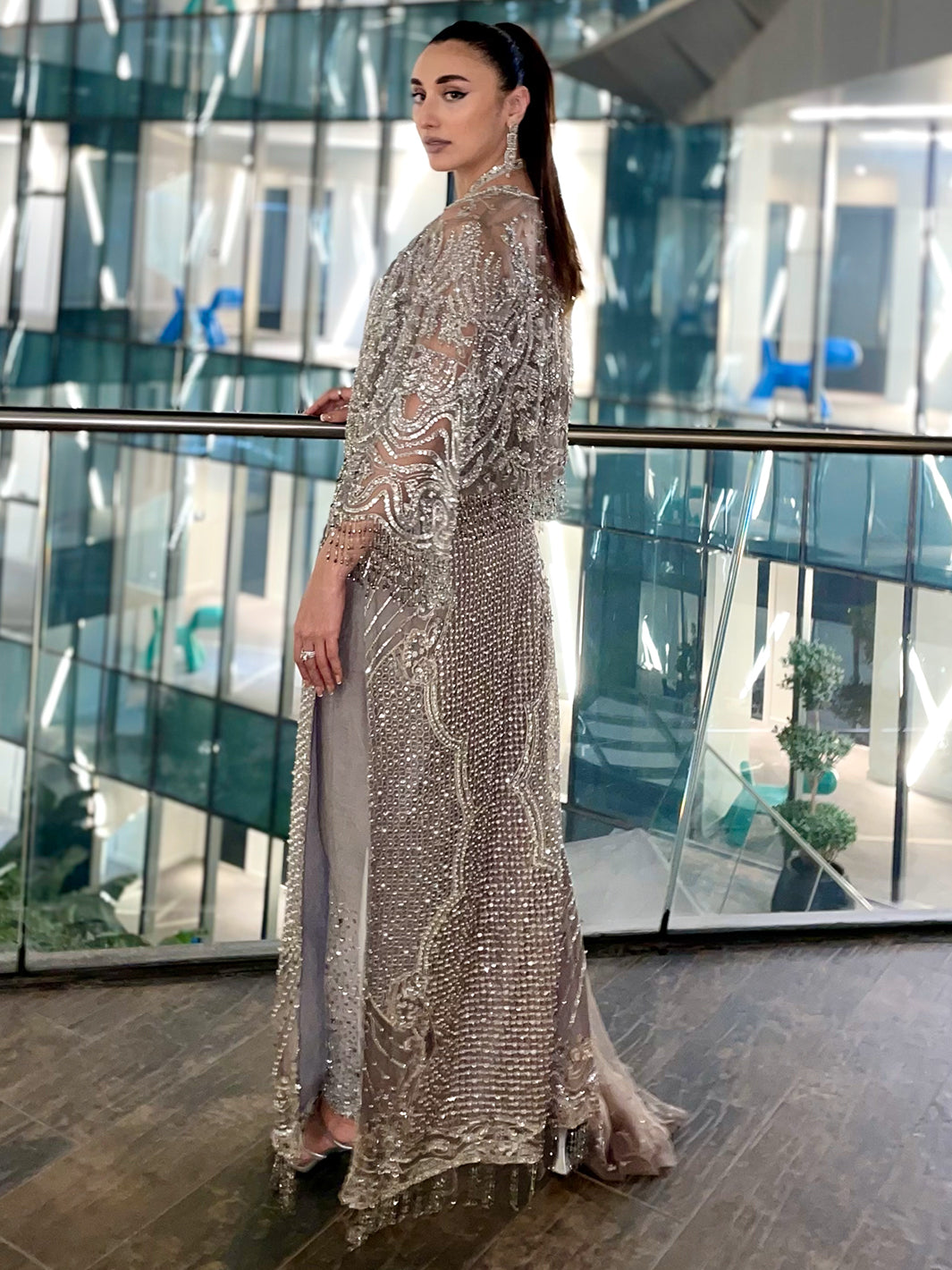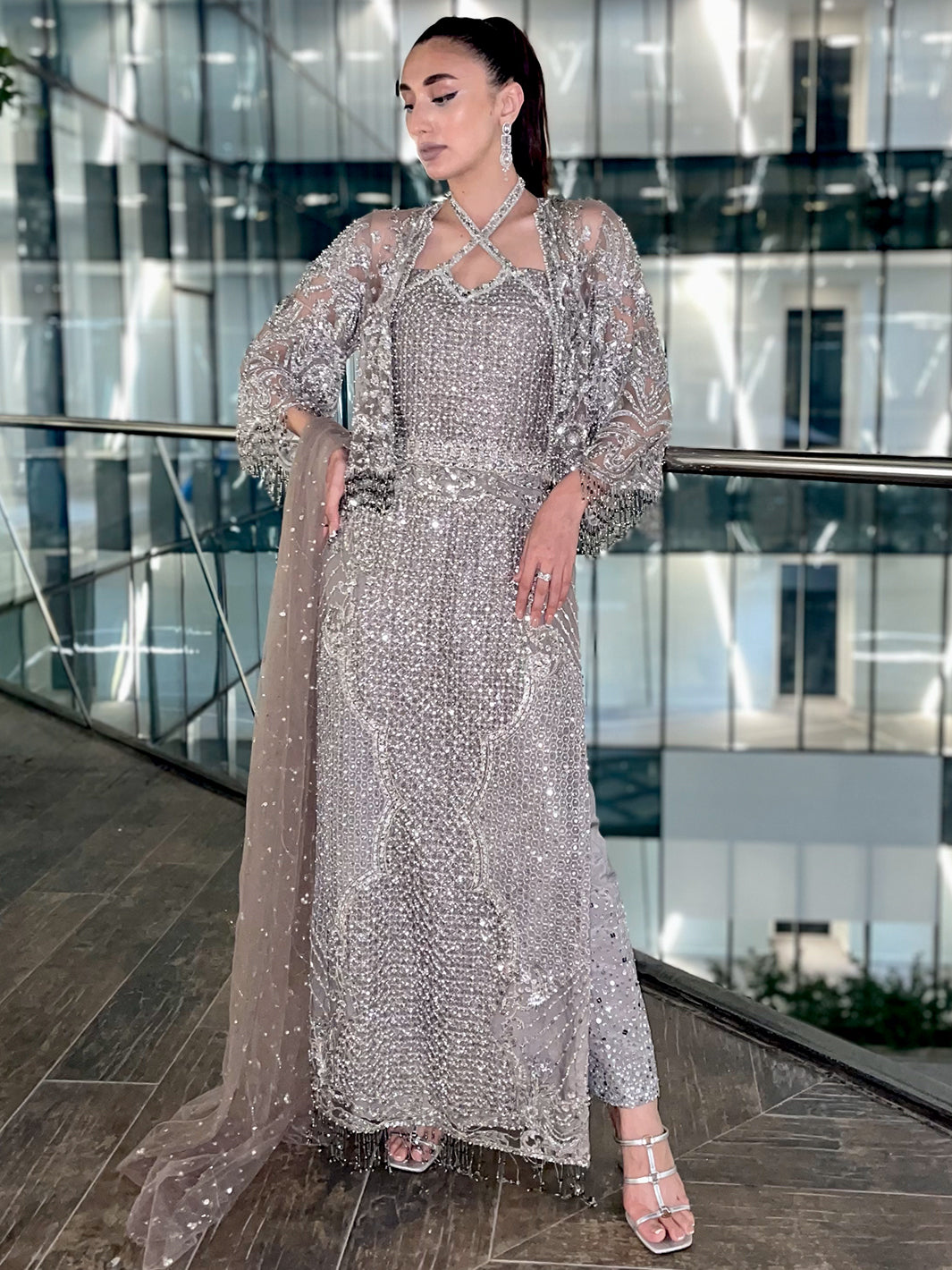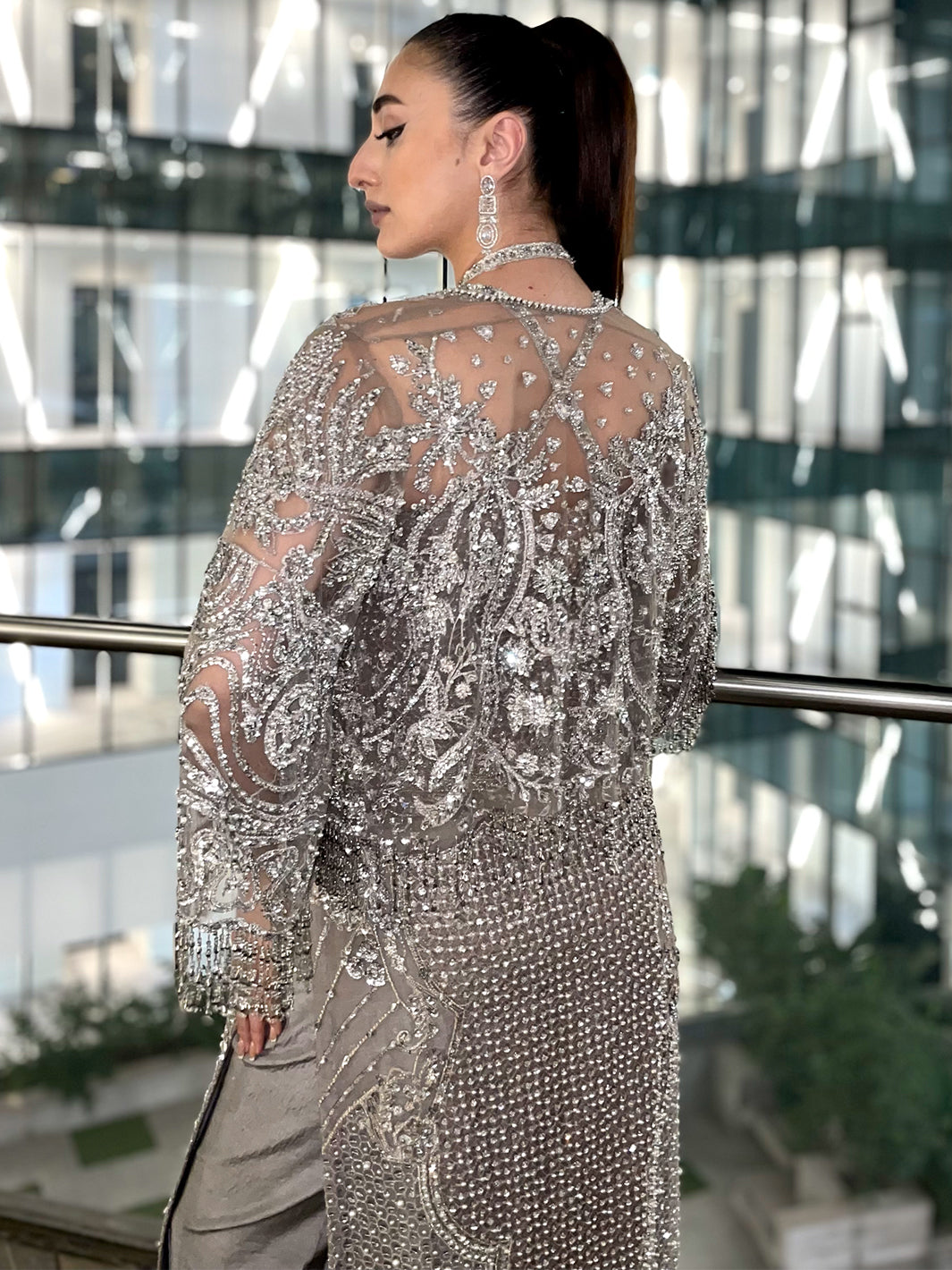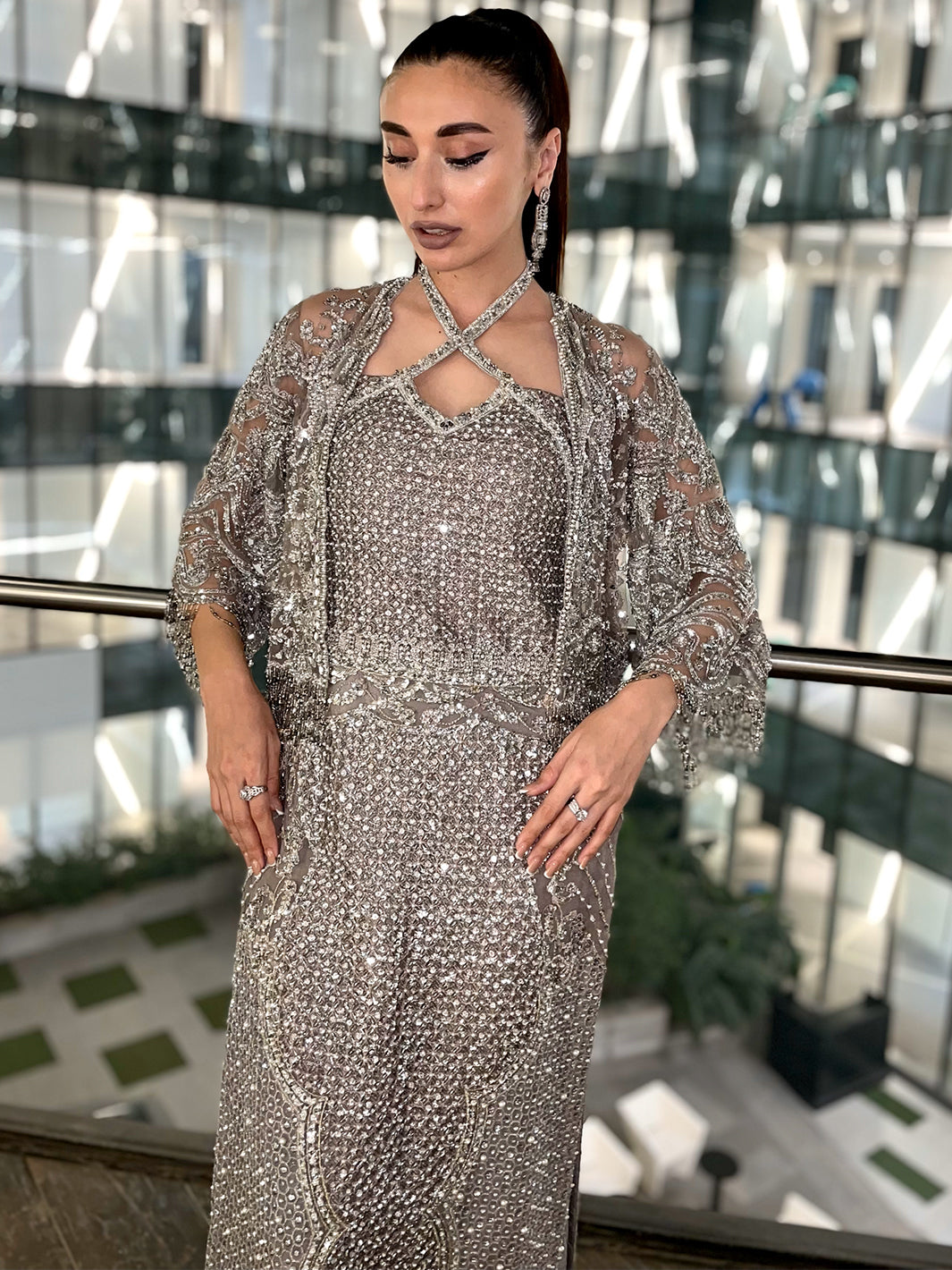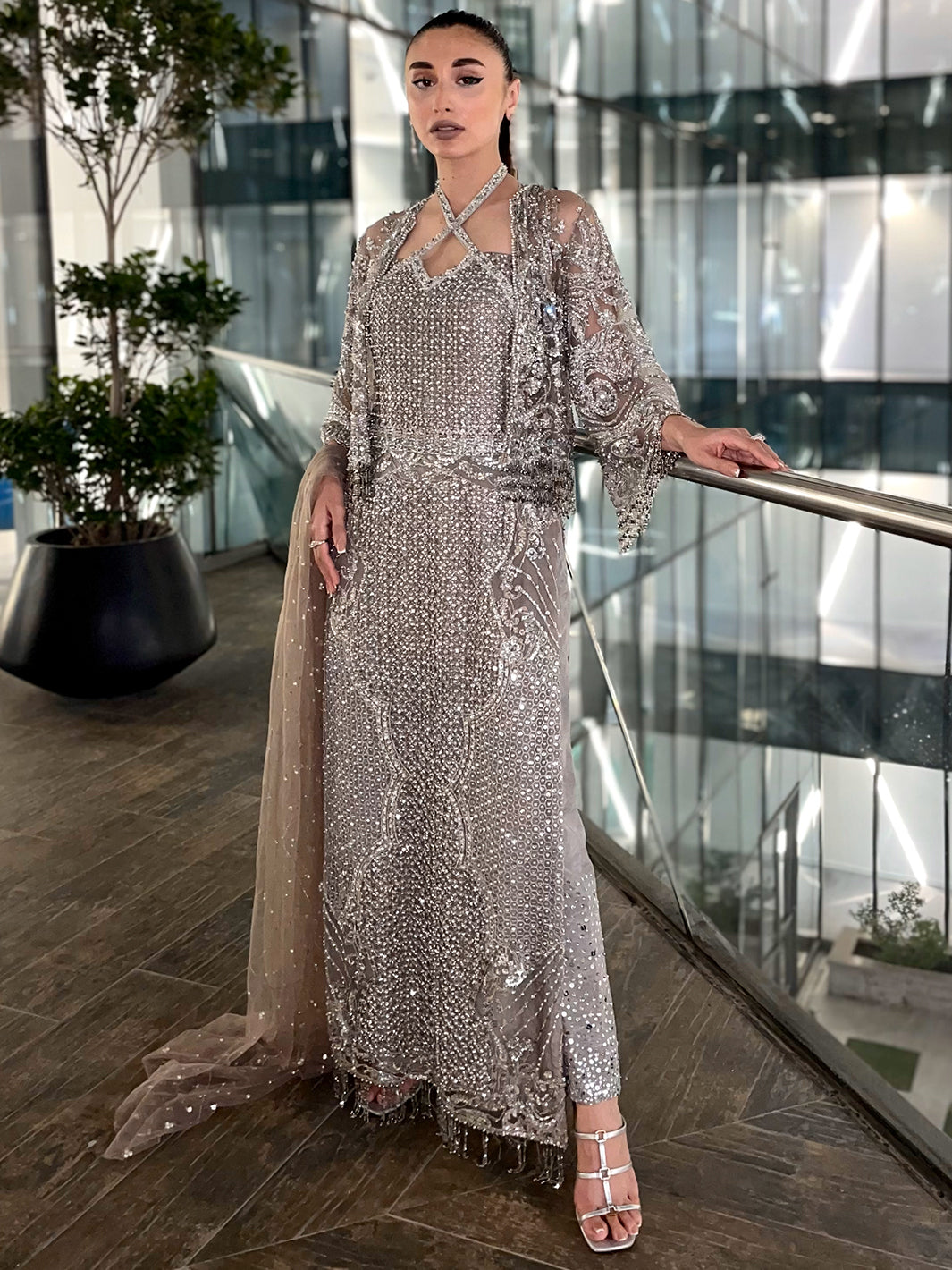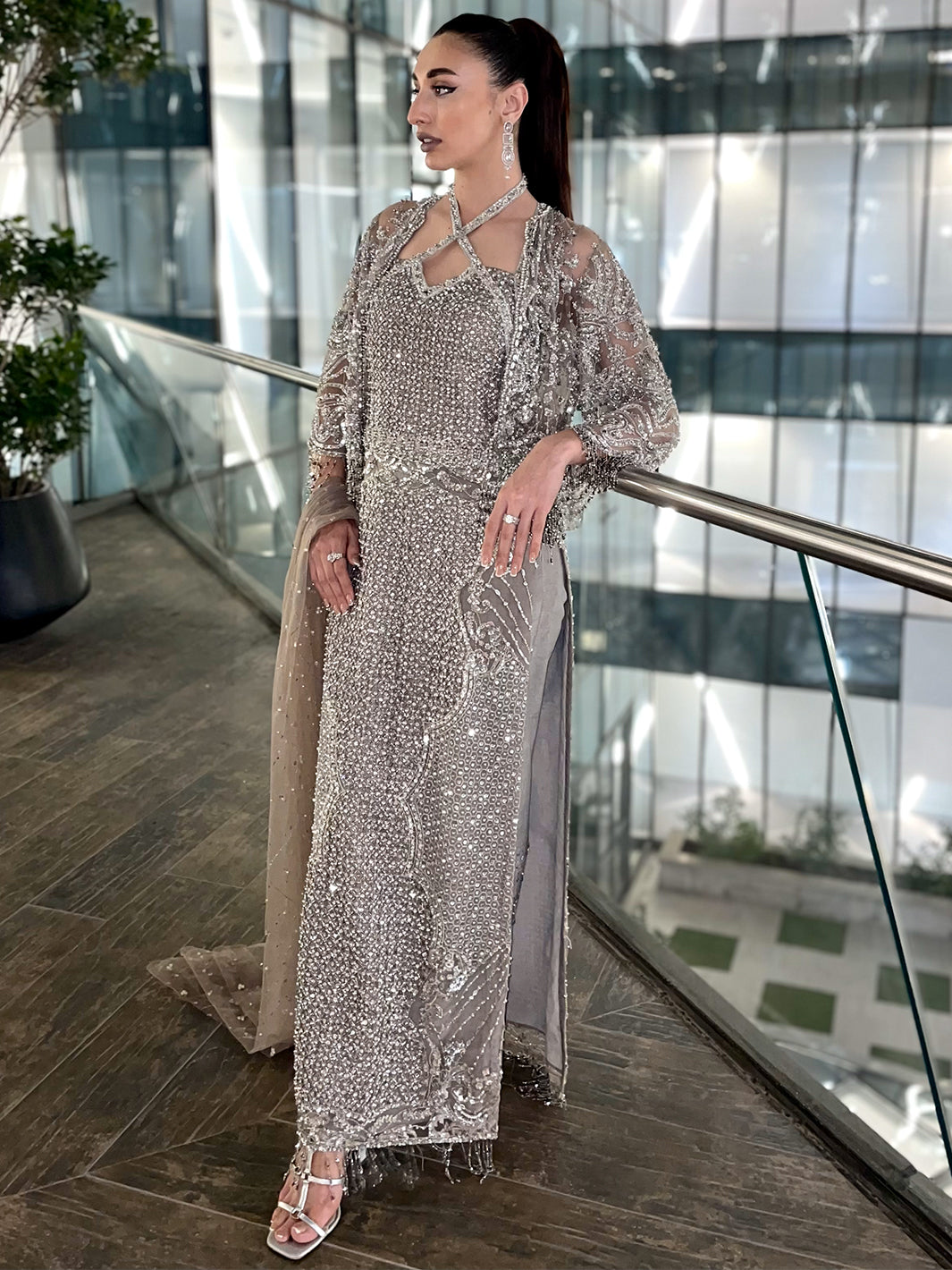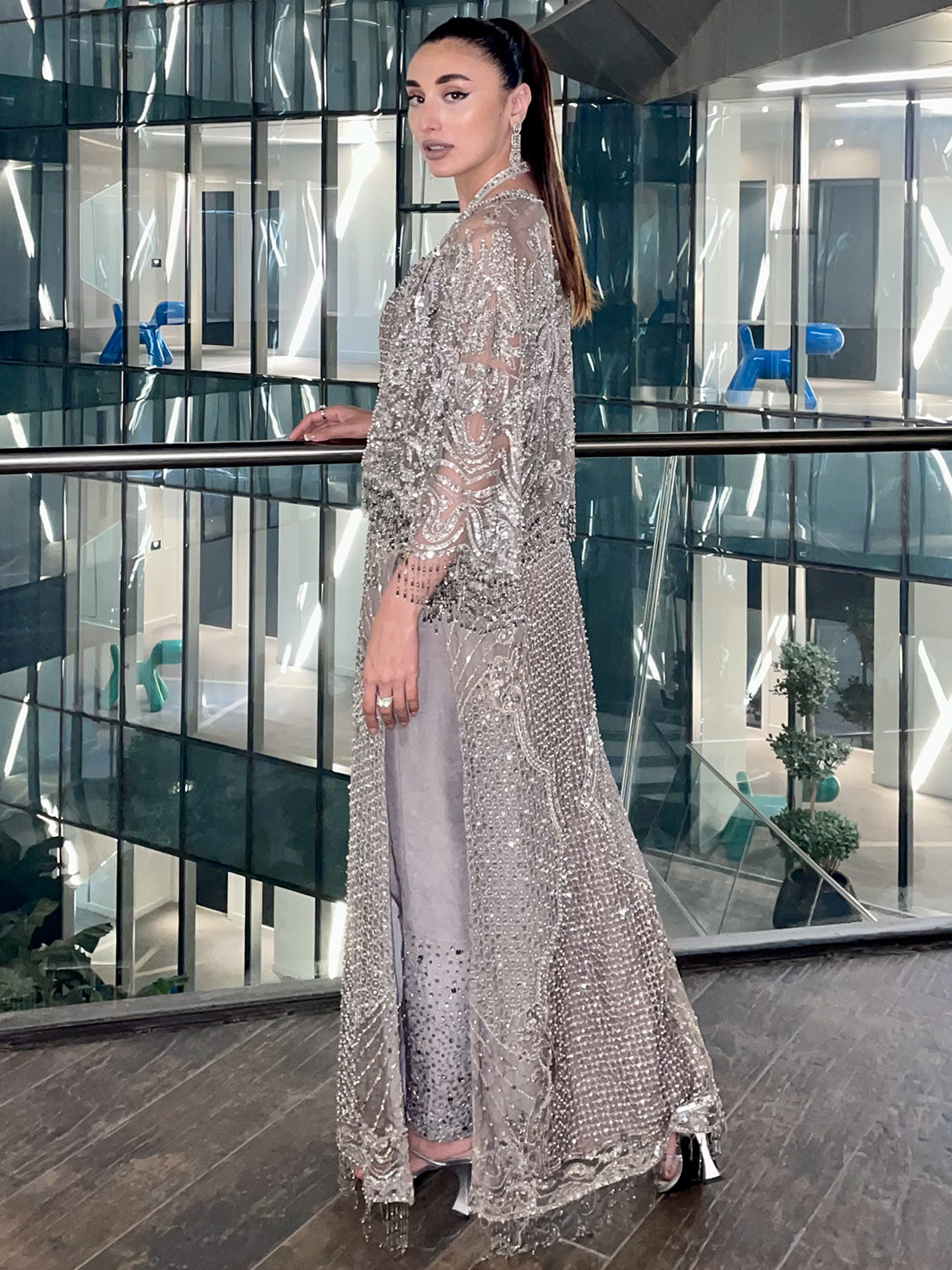 Regular price
Rs.89,500.00
Sale price
Rs.89,500.00
Regular price
Glamestone is sparkle like a diamond in a grey long shirt, signature long shirt rendered on rich net fabric with raw silk lining is encrusted with delicate and meticulous hand embellishments Bedazzling details completely hand-worked with crystals and sequins to create an exotic look, an absolute statement for the festive season.
Note:
All stitching styles can be customized according to customer's demand without any extra charges once you place order and get in contact with our stitching department.
For Customized Order, our team will contact you directly.
Delivery time will be 8 to 10 Weeks.