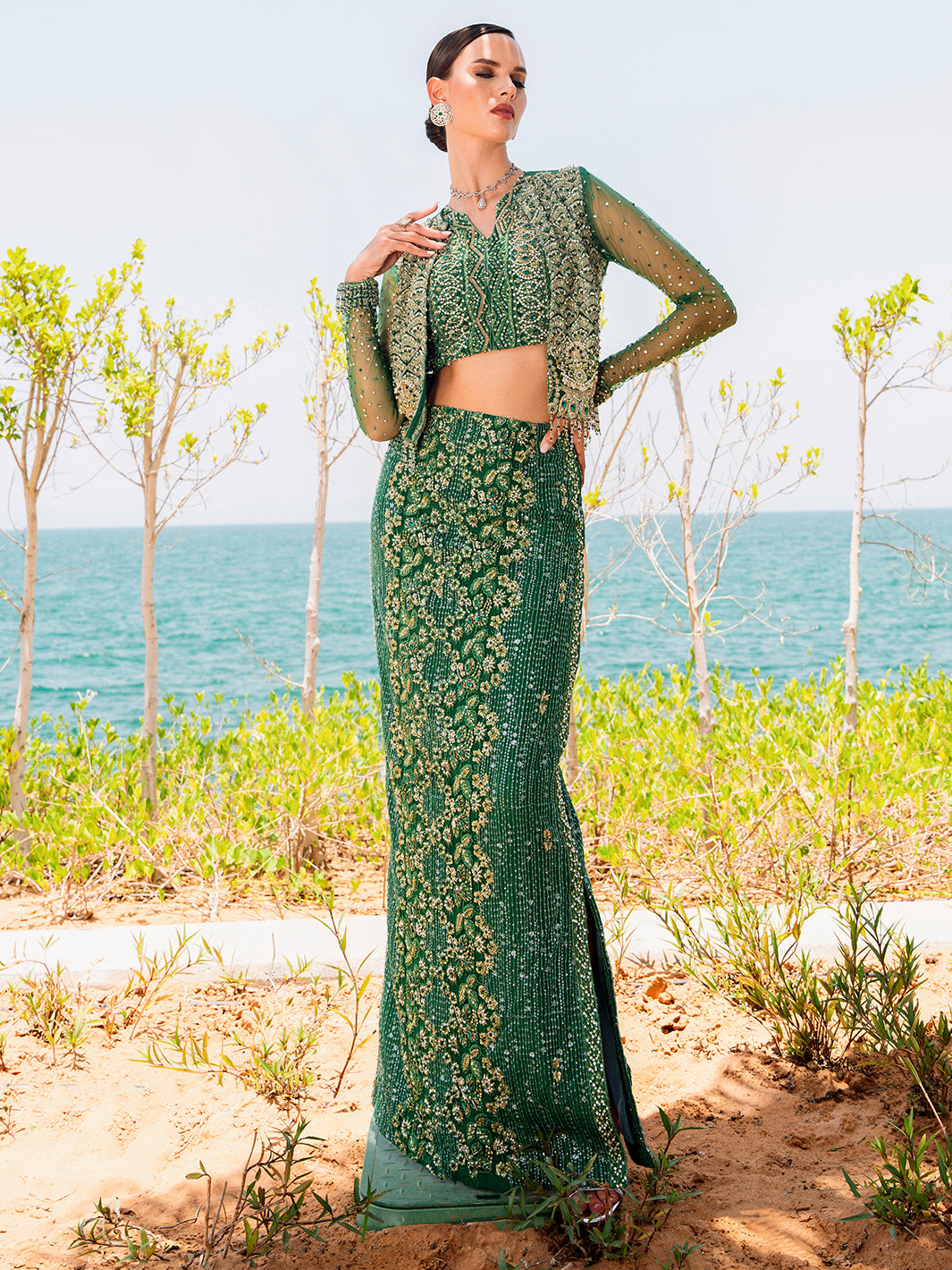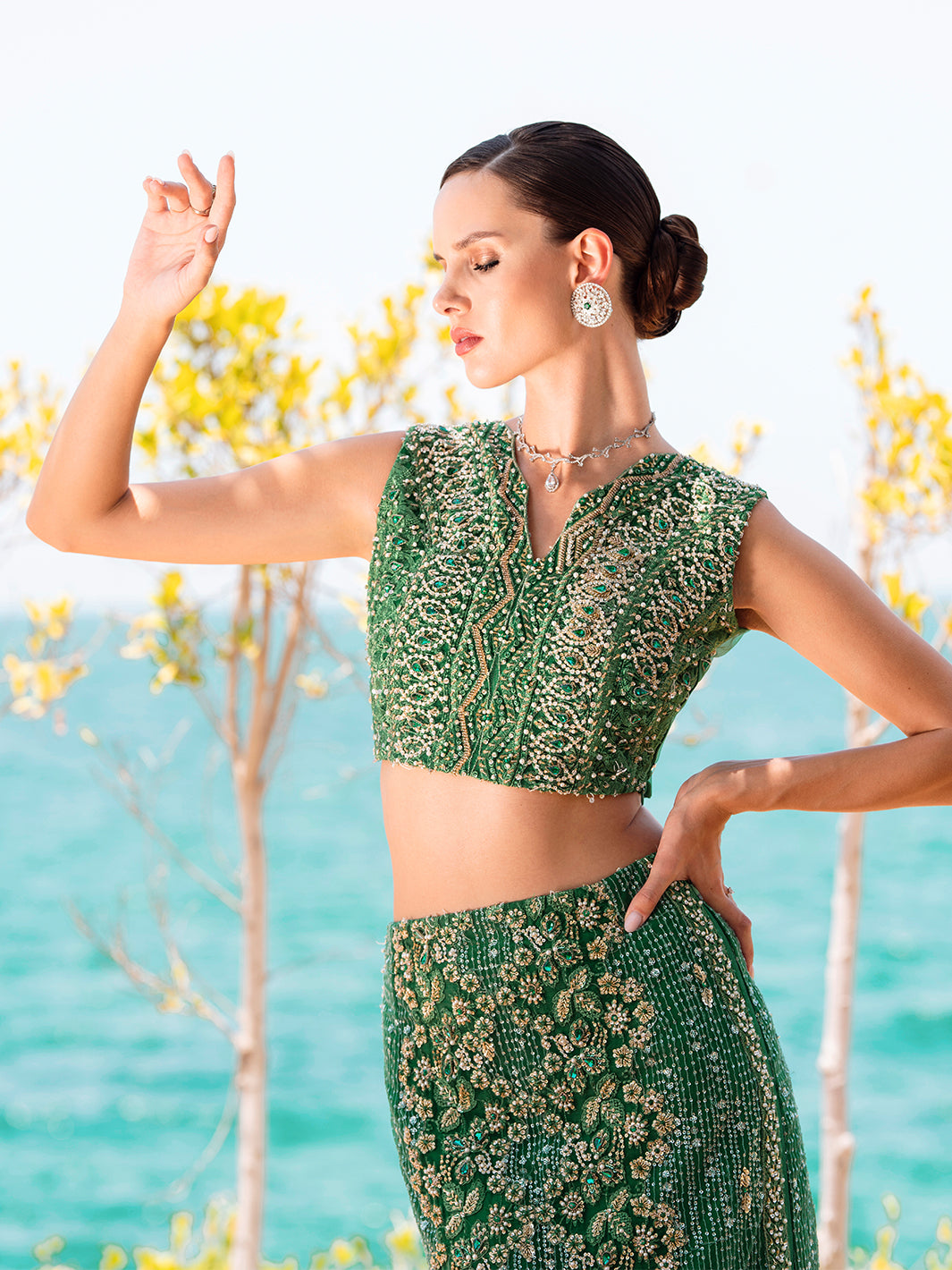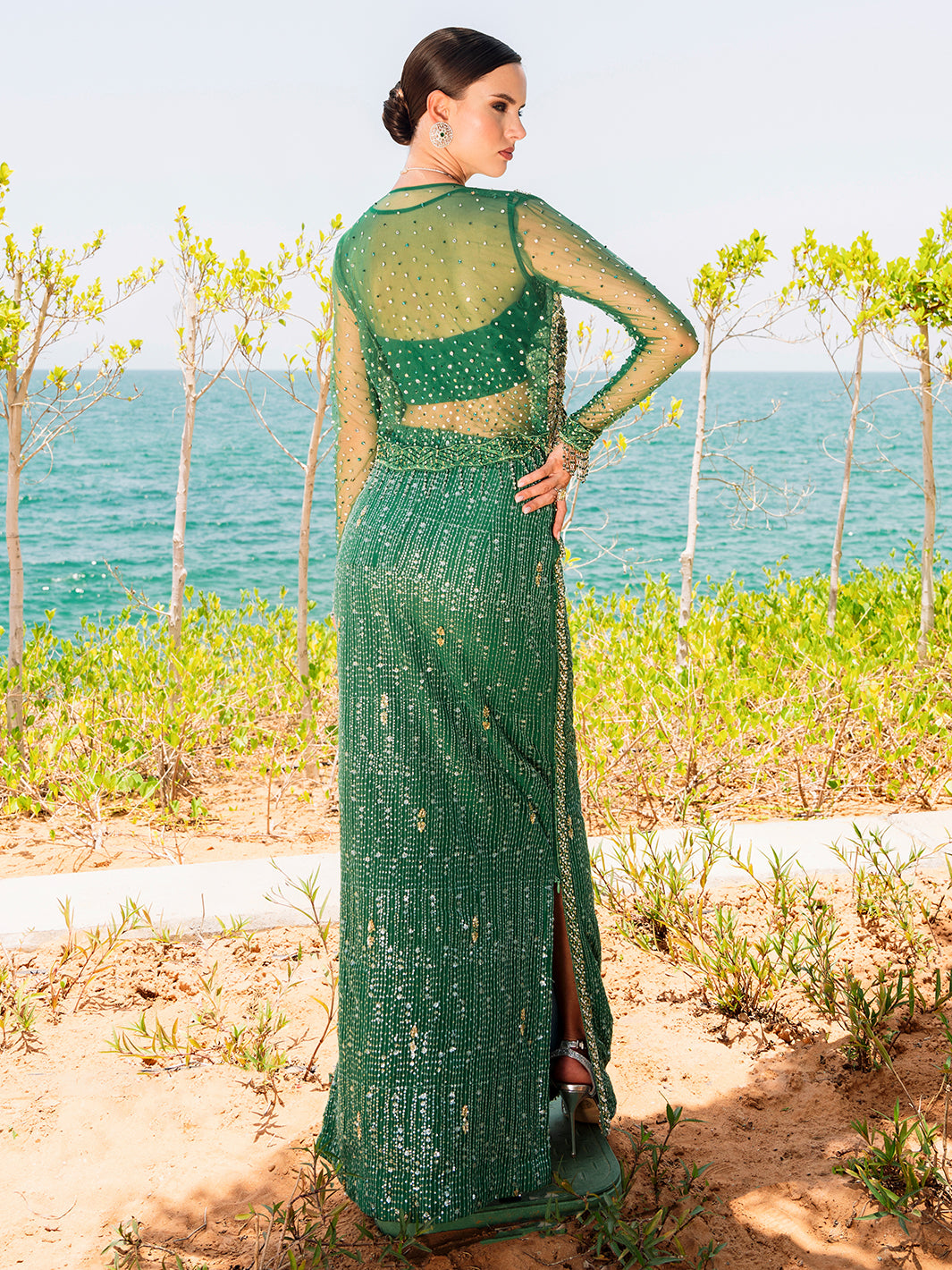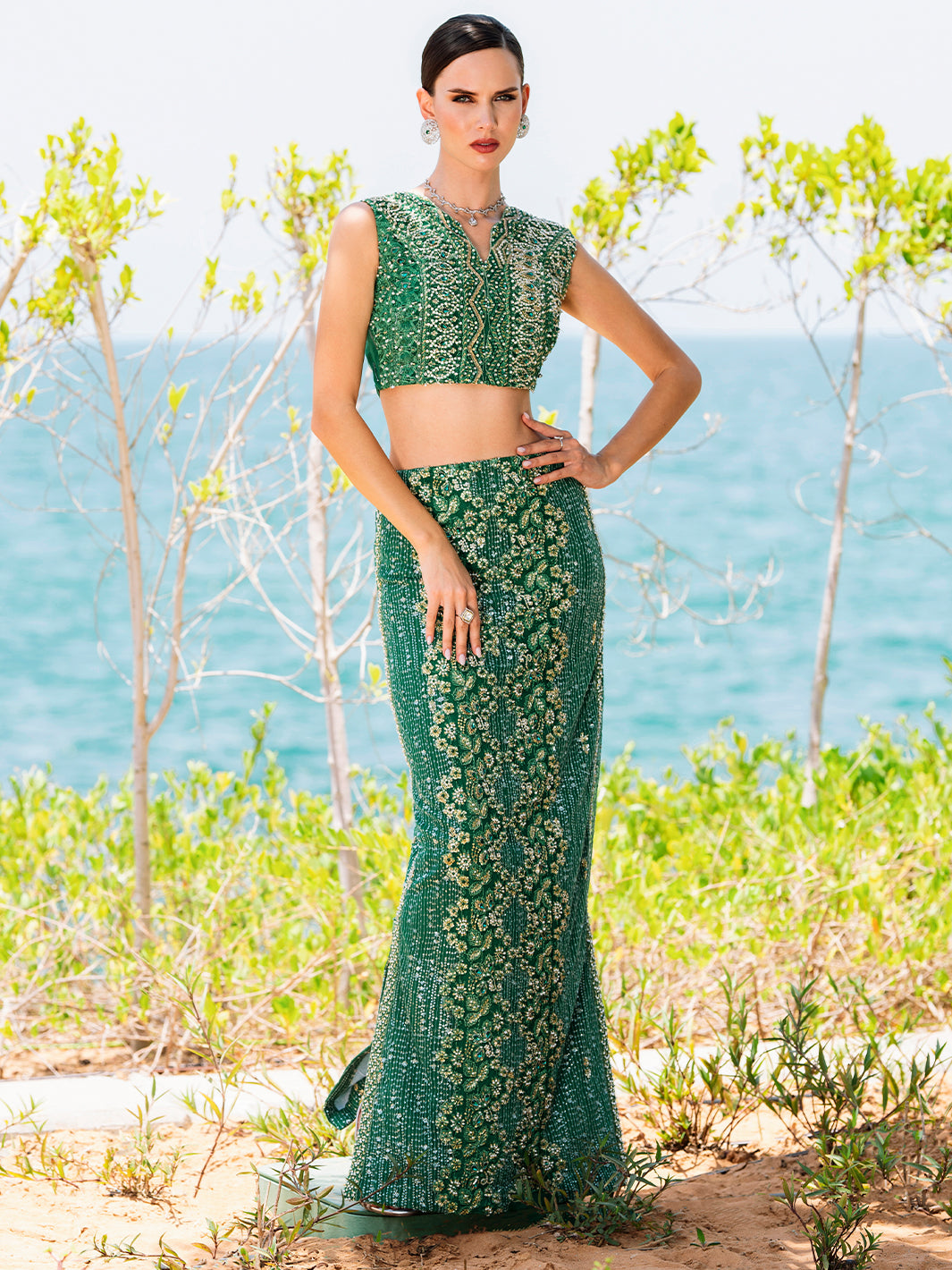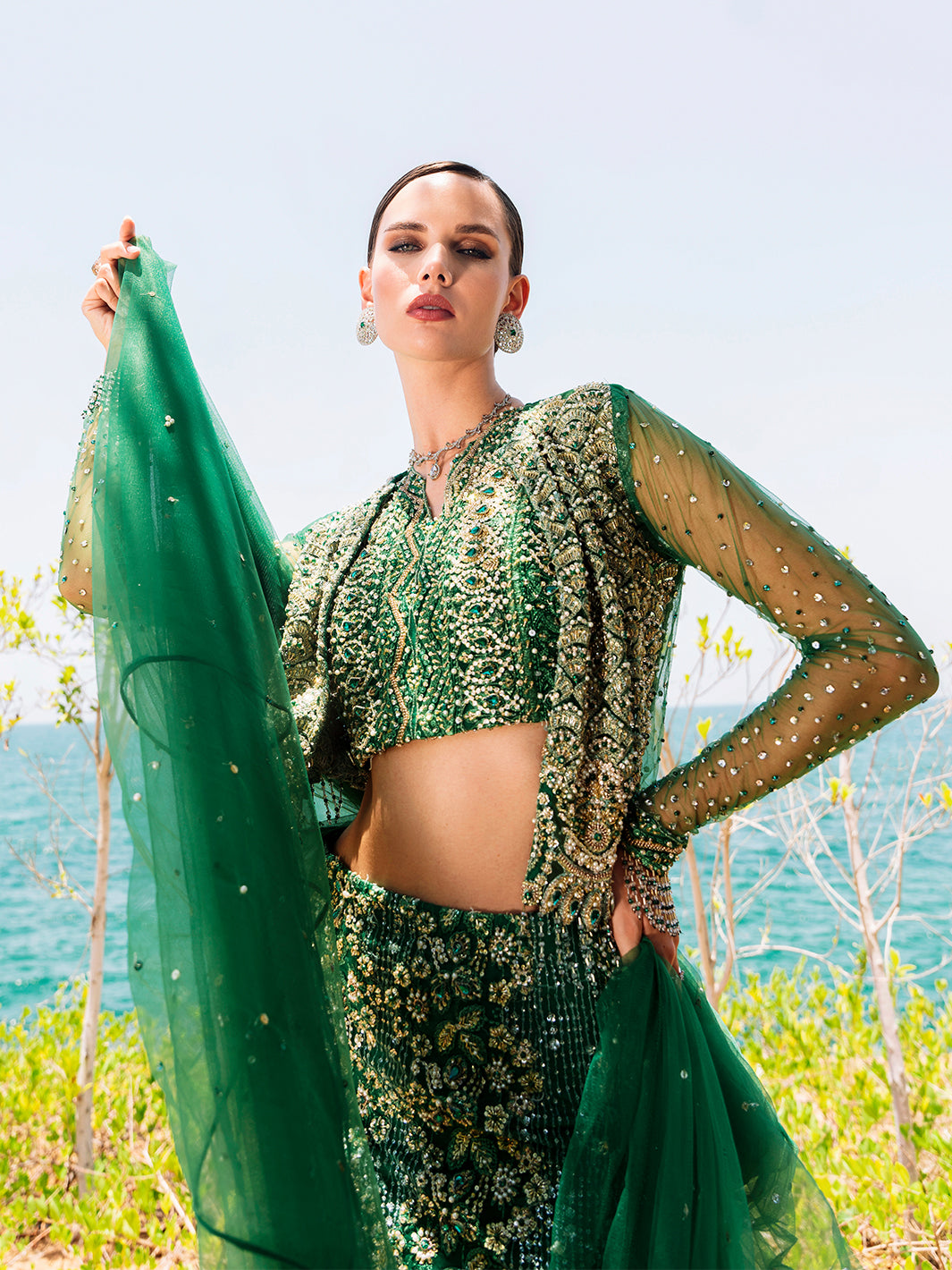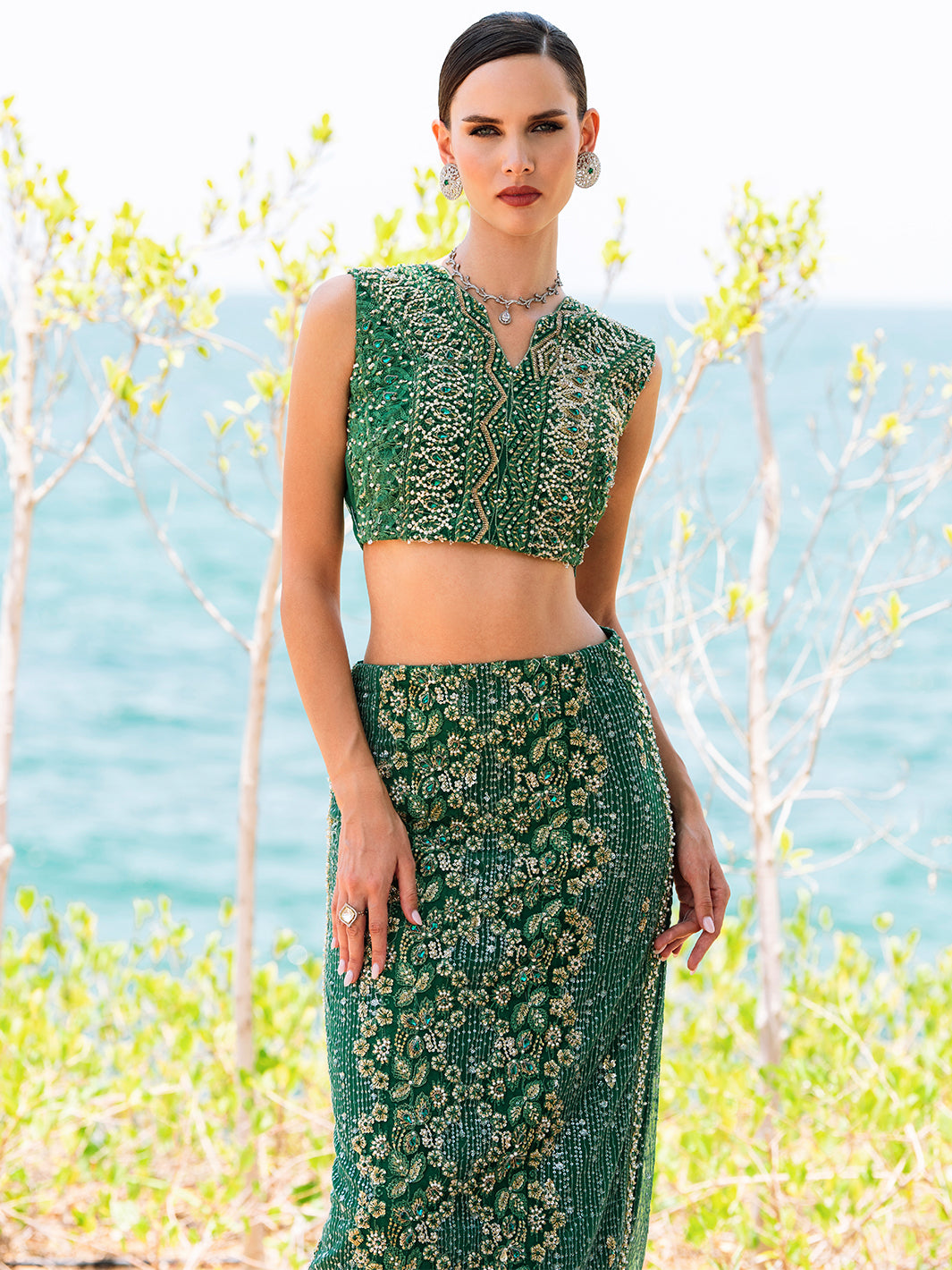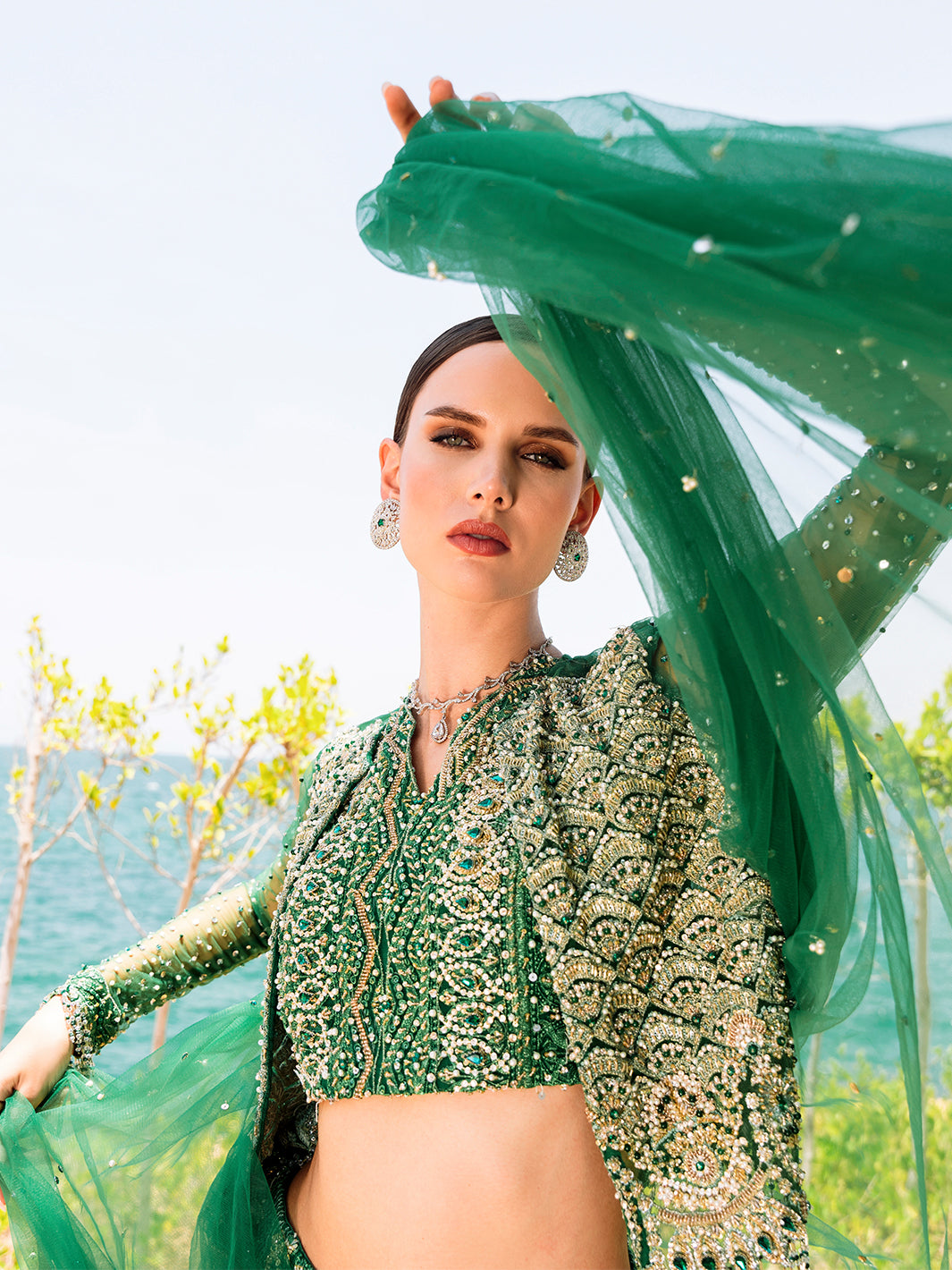 Regular price
Rs.79,500.00
Sale price
Rs.79,500.00
Regular price
'IVY' the charming glitters of femininity heavily sequence splattered followed by an intricate side border and zip closure on the side. A separate upper with faltering pearls, sequence embroidery and hanging tassels. Made true to size to fit you perfectly.
Includes:
Inner blouse on net fabric with raw silk lining
Skirt on net fabric with raw silk inner 
Jacket on net fabric 
Sprayer dupatta
Note:
All stitching styles can be customized according to customer's demand without any extra charges once you place order and get in contact with our stitching department.
For Customized Order, our team will contact you directly.
Delivery time will be 8 Weeks.