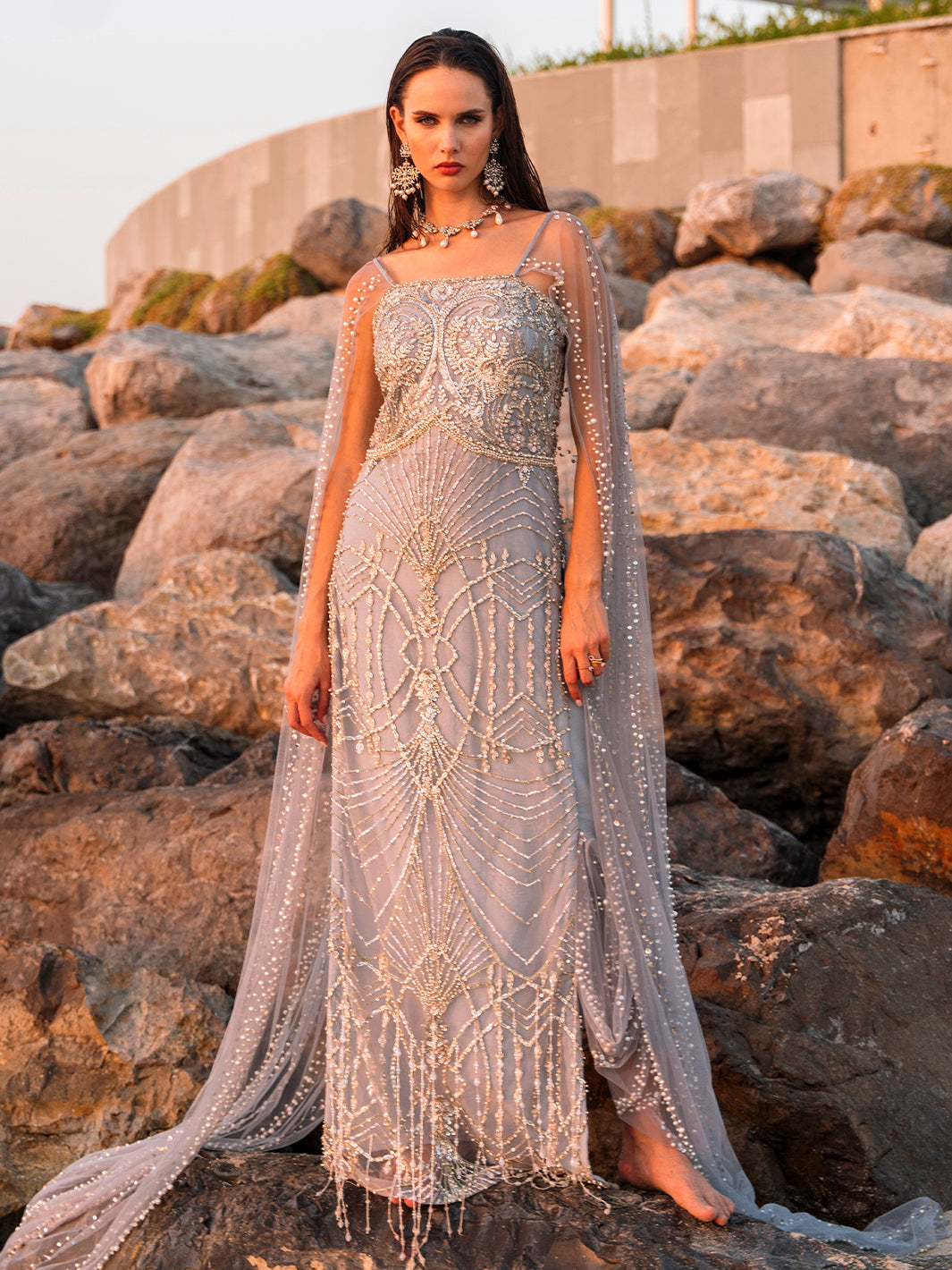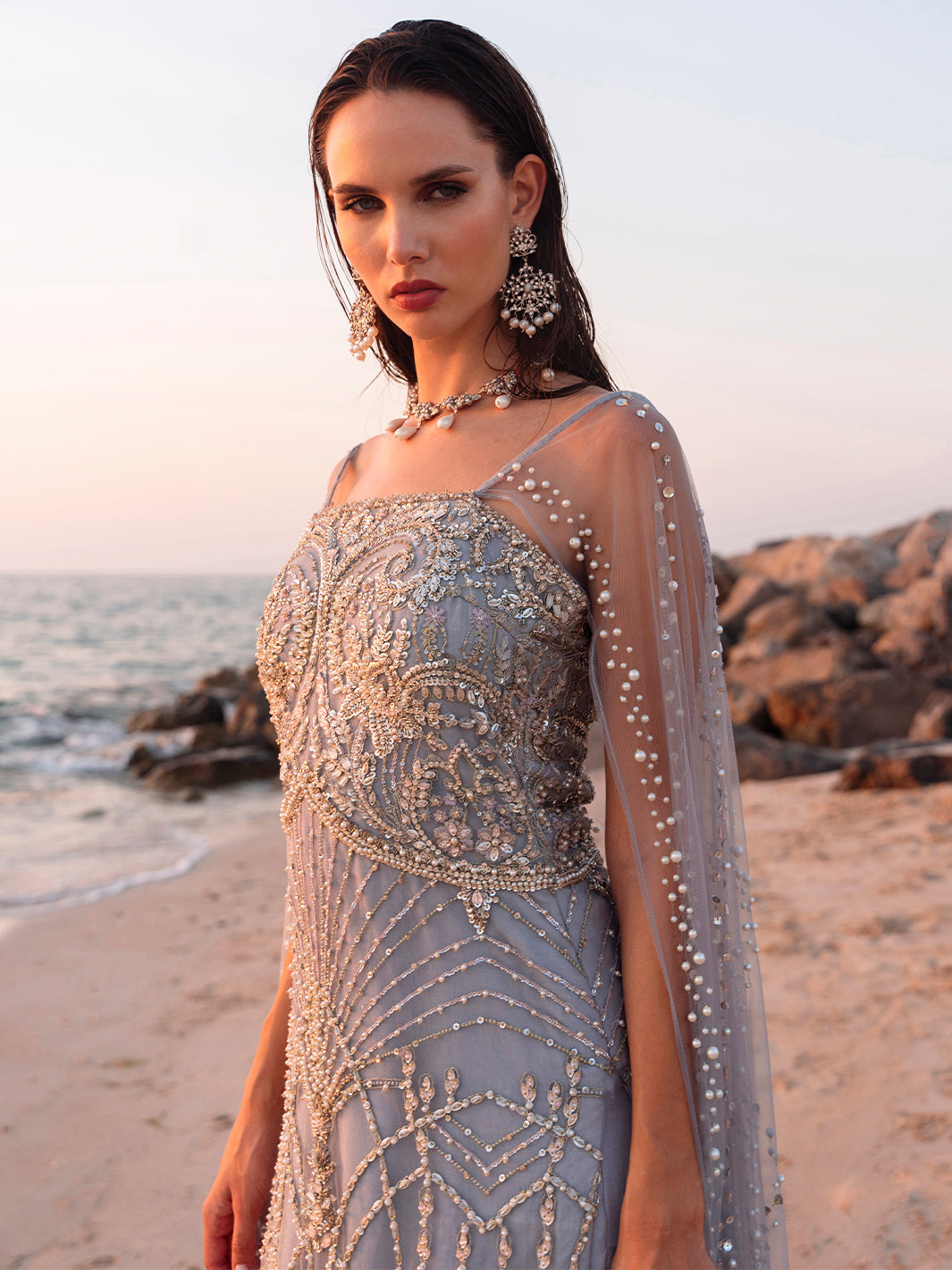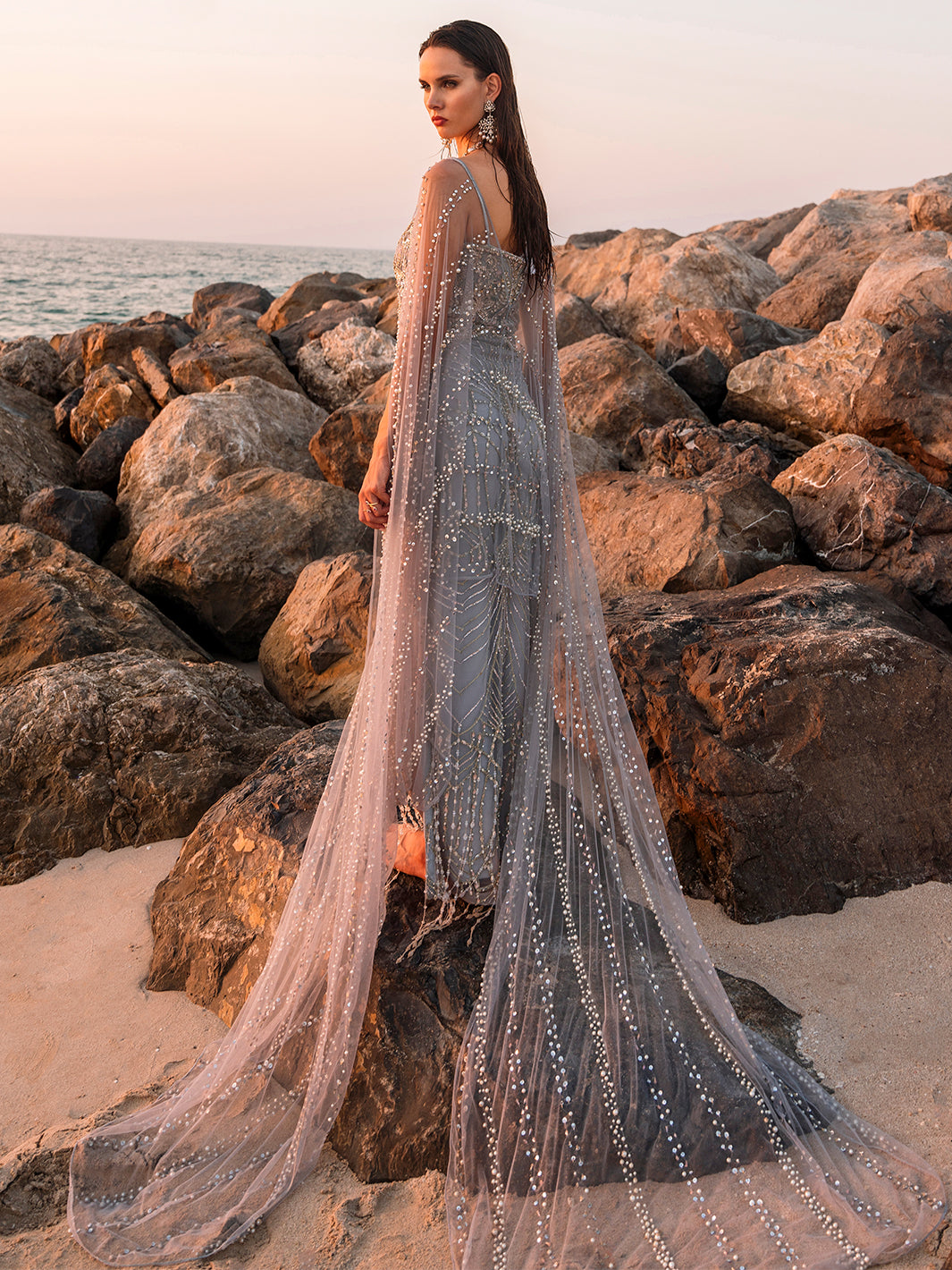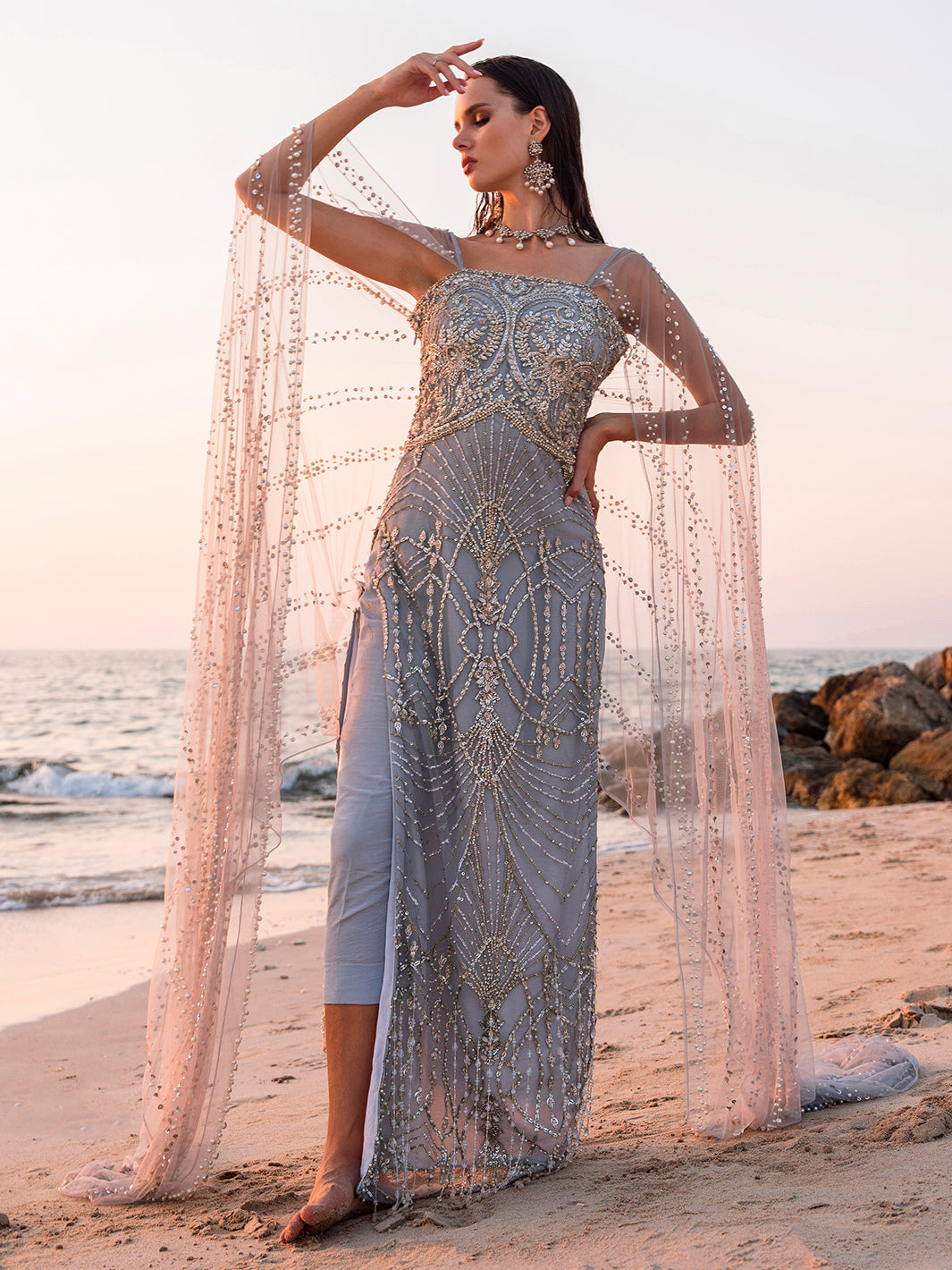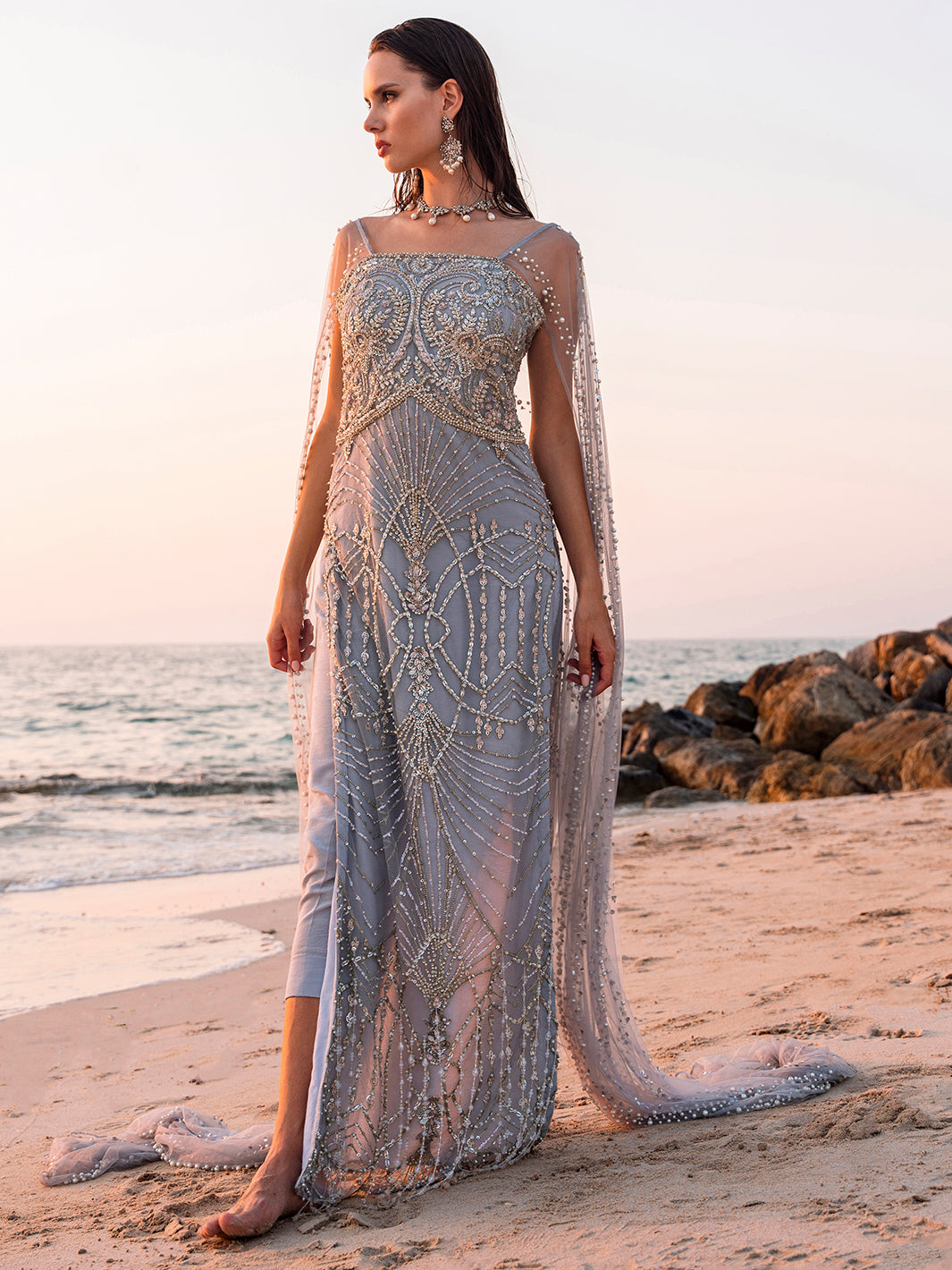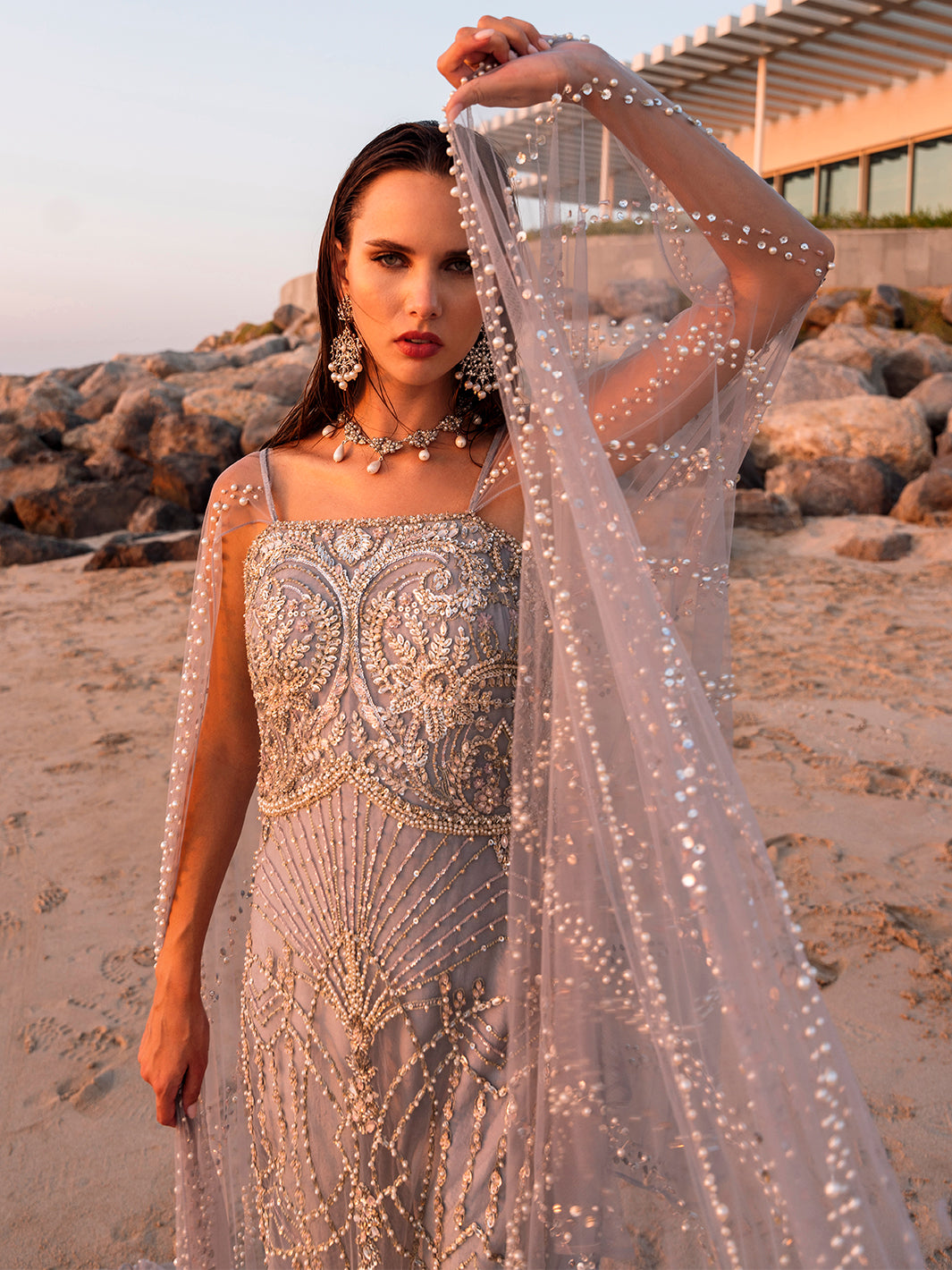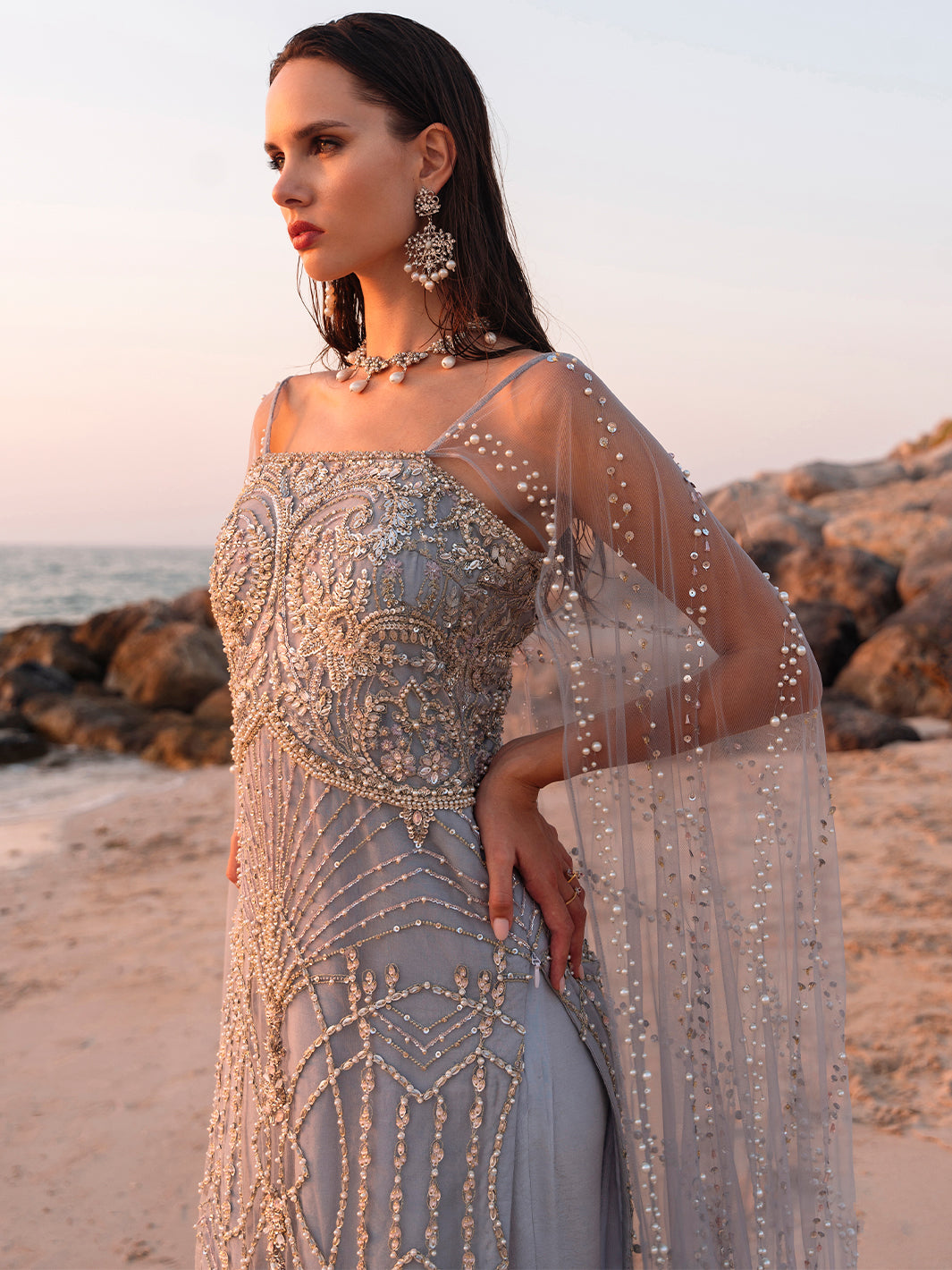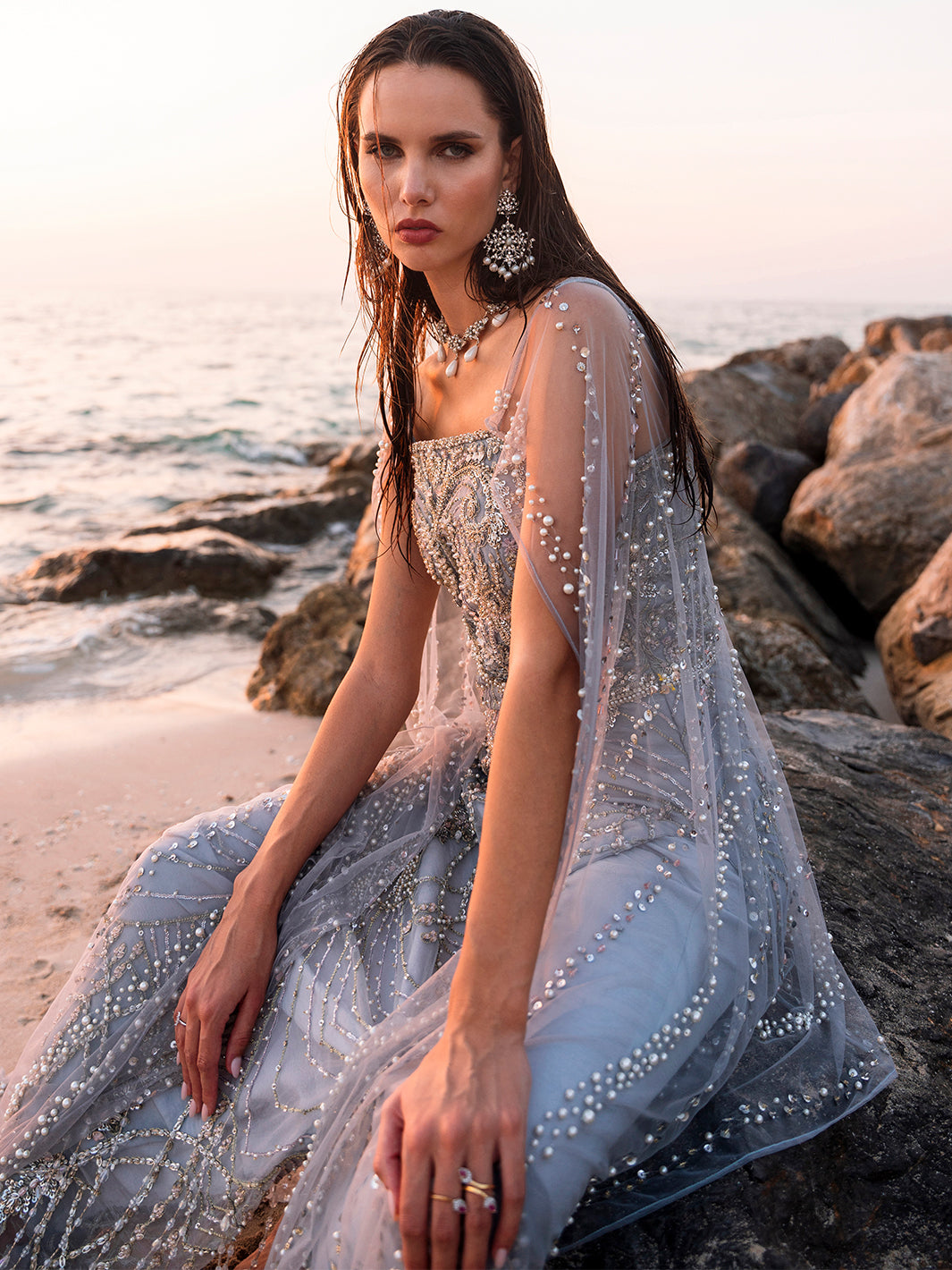 Regular price
Rs.69,500.00
Sale price
Rs.69,500.00
Regular price
Immerse yourself in the ethereal beauty of 'VOIR', where delicate florals gracefully entwine like moonlit on net. Intricately adorned with shimmering silver embroidery a scintillating whorl of flowers on bodice using sequence and a splatter of pearls with elongated sleeves this timeless design epitomizes the epitome of refined elegance.
Includes:
Gown on net fabric with dupatta fabric attached as sleeves. Can come with separate sleeves and separate dupatta as well
Cigrette Pants on raw silk fabric
Note:
All stitching styles can be customized according to customer's demand without any extra charges once you place order and get in contact with our stitching department.
For Customized Order, our team will contact you directly.
Delivery time will be 8 Weeks.